Coming 11/10/20 on iOS and Android devices.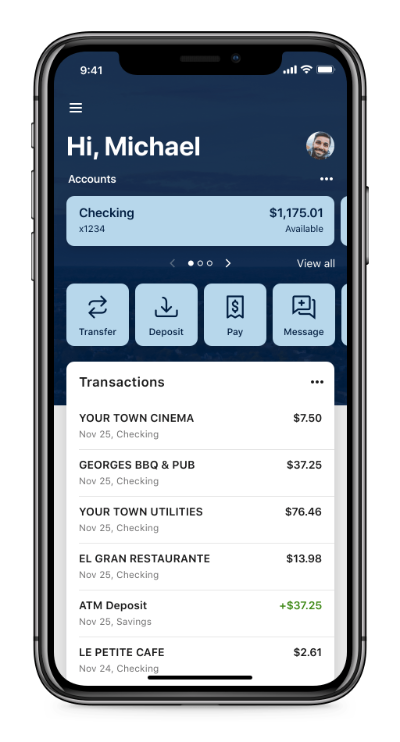 Touch, FaceID, or PIN authentication
Use fingerprint authentication, FaceID, or a 4-digit passcode to quickly, securely access the app.
View balances and account activity
Search for transactions, add a note or an image, and filter by tags. Understand your activity and find what you're looking for—fast.
Make mobile deposits using your camera
Deposit checks into qualified accounts using the mobile remote deposit feature.
Mobile bill pay and person-to-person payments
Pay bills or send money to friends and family quickly and securely.
Transfer funds
Effortlessly initiate one-time, future date or repeating transfers.
Personalize your app
Arrange the app's features in a way that makes the most sense to you—customize the app on a per-device basis and move things around however you like.
Branch and ATM locations
Find the nearest ATM or locate a branch using your current location.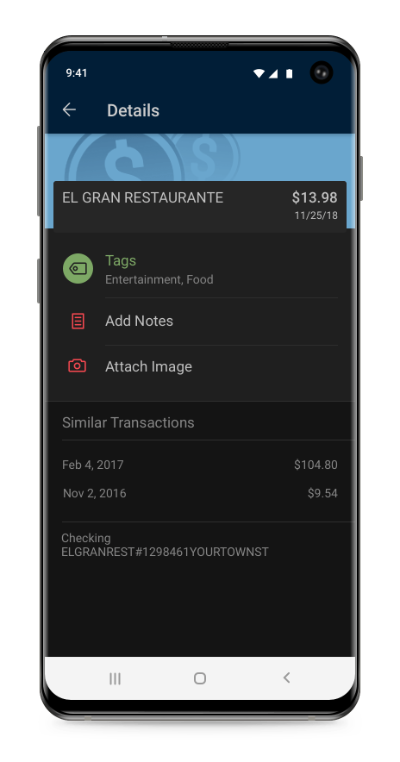 Download on/after 11/10/20 for iOS and Android
Available 11/10/20. Users must download the NEW app on/after 11/10/20 in order to use VPB/MPB Mobile Banking. Once installed, users will need to re-register within the new app to access their account. Use the links below for quick access to your app store.






















Introducing Our Upgraded Phone Banking!
On 11/10/2020, our 24/7 phone banking system will be updated with new features. You can still enjoy all the current features plus new, easy-to-use menus, speech recognition, and much more.   Please listen carefully when you call, as the menu options have changed.  Our toll-free phone number will remain the same at 1-844-899-2265.